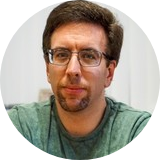 John is a portrait, landscape and event photographer currently residing in the West Midlands area and chances are, he's the perfect fit for your next job. With over 15 years of experience, John has honed his craft and developed a unique style that lends itself to a variety of different situations. 
He has been featured on many social media platforms as well as reaching the final of the Jessps share your summer competition 2017. Such diverse levels of experience allow him to adapt to the needs of each project regardless of time or budget. 
Whilst not taking photos, John finds his happiness traveling with his wife and daughter documenting their lives and experiences.